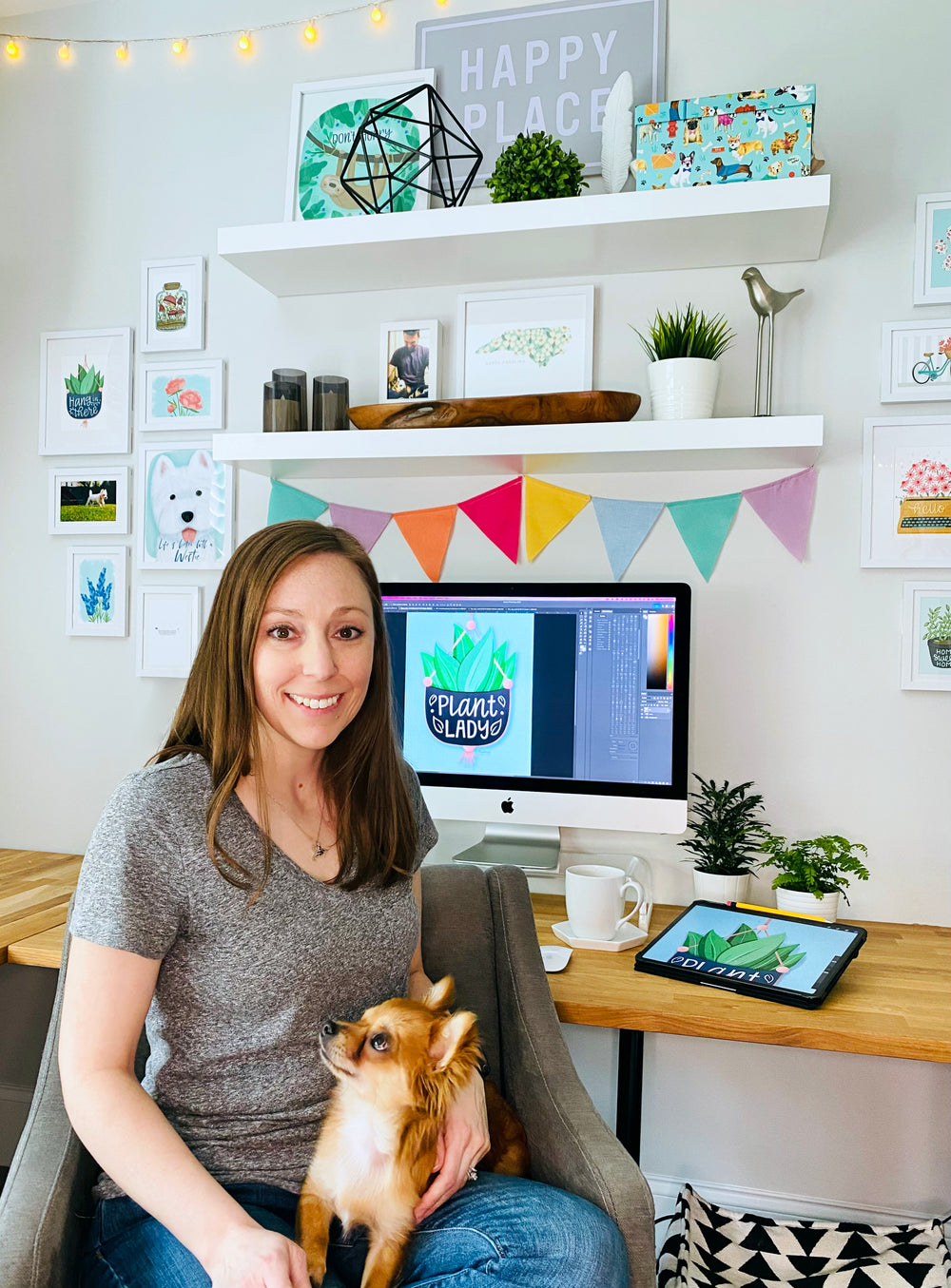 Our Story
Hi, I'm Jayme Hennel! I own Hennel Paper Co., a hand illustrated paper goods, gifts and design studio focused on creating cheery & cheeky products that are assured to brighten your day.
I founded HPC in 2012 with a business model built on the rule of following my heart and the belief that my time should be spent pursuing what I love.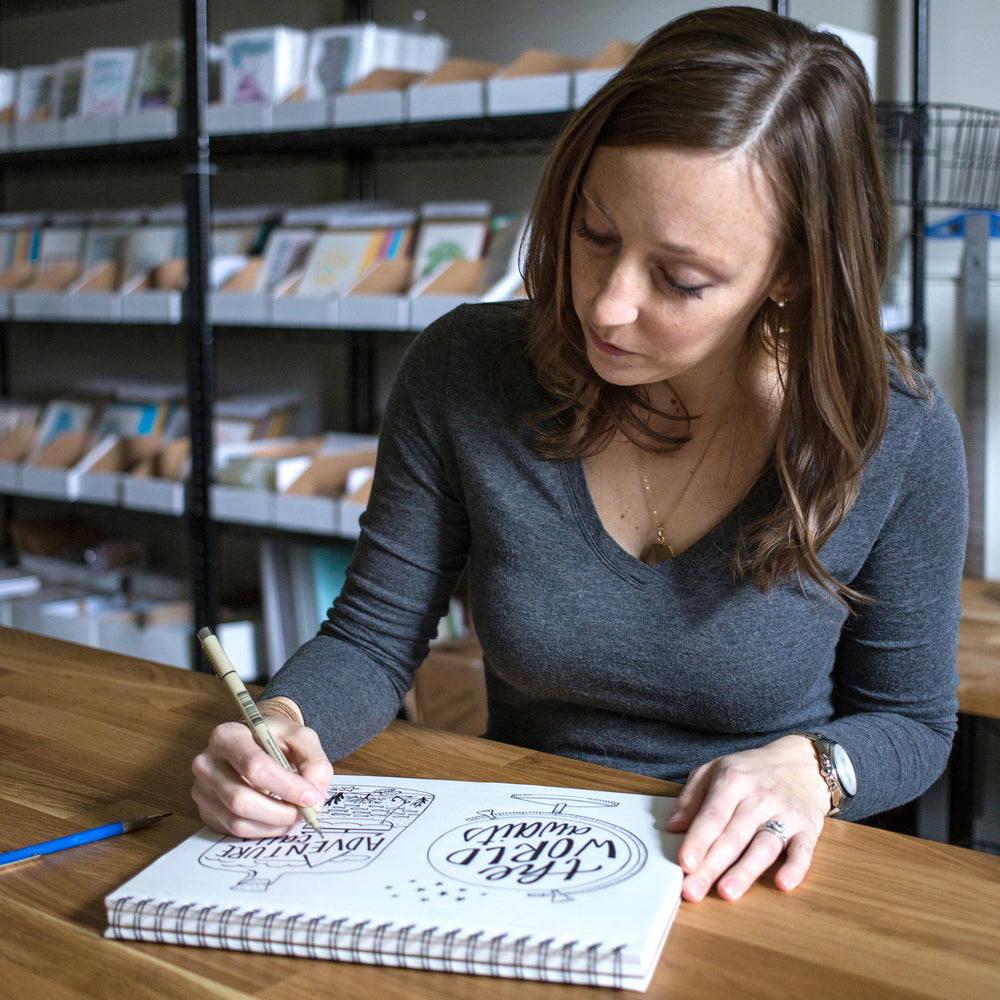 Founder.
Designer.
Dog Mom.
Ever since I was a child my sketchbook has always been my happy place. I have a BFA in Graphic Design and professional experience working as a designer in print and web marketing communications.
Incorporating my love for drawing with my design experience was the perfect mix to create my dream job! All of our products start as a pencil drawing in my sketchbook or on the ipad and each one is a piece of my heart. 
I live with my husband and our crew of rescue pets in beautiful Charlotte, North Carolina and work out of my home studio overlooking the woods. I spend most days working in my pajamas and feel so lucky that I get to do that. I'm a coffee addict, night owl, and am very serious about being the best dog mom ever. ❤️
THANK YOU FOR BEING HERE!